Only 2 days to go and here is another press release to let you all know about another company that will be at the UK Games Expo, eager to show off their wares.
The UK Games Expo also starts this week and British tabletop publisher Modiphius will be there at the appropriately named Stand #D20! We will be launching two of our big summer releases the Airfix Battles Introductory Wargame, plus the first expansion to Matt Leacock's Thunderbirds Co-operative Board game, Tracy Island.
Airfix Battles
Is a fast and fun introductory wargame playable with all your existing Airfix figures and vehicles, but it also comes with everything you need to play exciting World War Two battles straight out of the box, including die cut cardboard counters for tanks, infantry and guns. You'll be able to pick up the very first copies of this exciting new wargame for just £24.99, but be sure to visit the stand early, as stock is limited!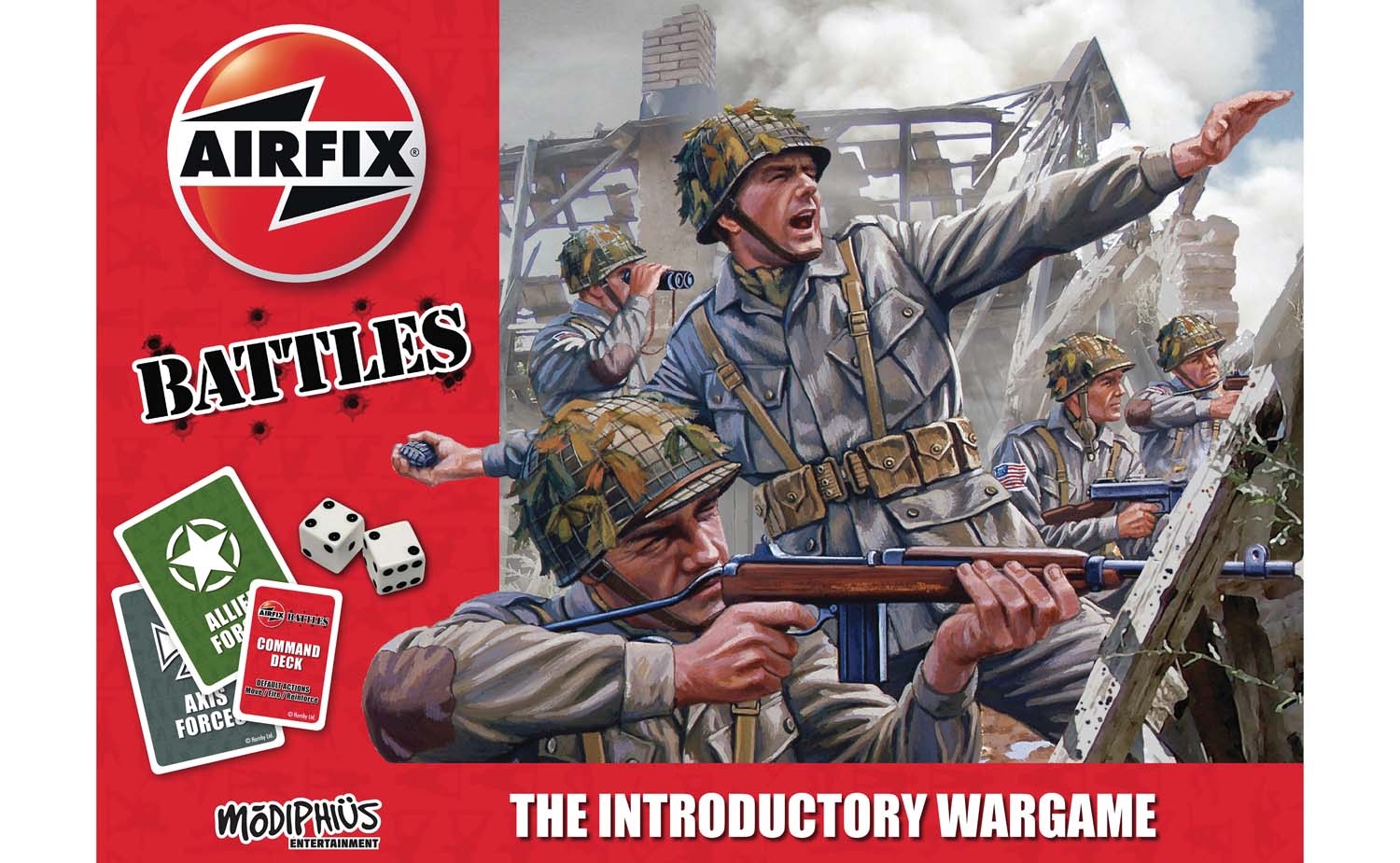 Tracy Island
Is the first of several expansions for Thunderbirds the 50th Anniversary Co-op board game, International Rescue fans get to take command of the Tracy brothers iconic base. There, you'll confront a whole new series of man-made and natural disasters, operate new equipment. and pilot new machines, while still working to foil the evil machinations of the nefarious Hood. Join new characters like Tin-Tin, Brains and Parker and report for action while responding to exciting challenges from around the world.
On stand D20 itself, Modiphius will running demos of Airfix Battles, Thunderbirds Tracy Island, plus short 2 hour RPG taster sessions of Conan, Mutant Chronicles, Infinity and Achtung! Cthulhu. You will also find stock for our full range of roleplaying games including core books, source books and campaigns for Achtung! Cthulhu, DUST Adventures, Mutant Chronicles, Mutant: Year Zero, Mindjammer, Fragged Empire, Symbaroum, Space 1889, Thunderbirds Roleplaying and others!
Miniature sets for Achtung! Cthulhu Skirmish will also be available with special 10 unit box sets of Badger's Commandos, the Servitors of Nyarlathotep, Black Sun Troopers plus the Deep Ones War Party, an ideal time to assemble your forces for the release of the full Skirmish game in July. There'll also be a full selection of brave Allied Investigators, nefarious Nazi villains and blood curdling Mythos creatures to supplement your existing forces.