Do you know how hard it is to have a list of games that you want to look at, let alone buy? Hmm, do you? I'm looking at the Trade Map and I swear it's more difficult than the traveling salesman conundrum. I will be frank, if you ply me with tea and biscuits, I will put you at the top of the list *smile*
So UK Games Expo is closely approaching and here is my list of games that I want to have a look at, buy and/or playtest.
Esdevium Games – Stand D14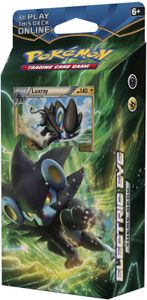 Pokemon – My son has just got into Pokemon, so I promised him that I'll see if there is a booth there, I'll get him a pack or two. He's already got the Electric Eye Theme pack so it'll be interesting to see what else is on offer. Then I can play against him, I've played the online version and I can really get into it, it's easy to learn but hard to master. I have a feeling that this is going to be his 'Magic'esque addiction.
Mystic Vale – Mystic Value is a game published by AEG. A curse has been placed on the Valley of Life. Hearing the spirits of nature cry out for aid, clans of druids have arrived, determined to use their blessings to heal the land and rescue the spirits. It will require courage and also caution, as the curse can overwhelm the careless who wield too much power. In Mystic Vale, 2 to 4 players take on the role of druidic clans trying to cleanse the curse upon the land. Each turn, you play cards into your field to gain powerful advancements and useful vale cards. Use your power wisely, or decay will end your turn prematurely. Score the most victory points to win the game!
Grublin Games – Stand C12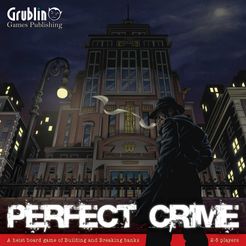 Perfect Crime – I've talked about the upcoming kickstarter (2nd June) and press release in a previous article, but I'm looking forward to play testing Perfect Crime by Grublin Games. I'm looking forward to meeting Rosie and the rest of the team. I may even pick up Waggle Dance.
District 31 – Stand E7a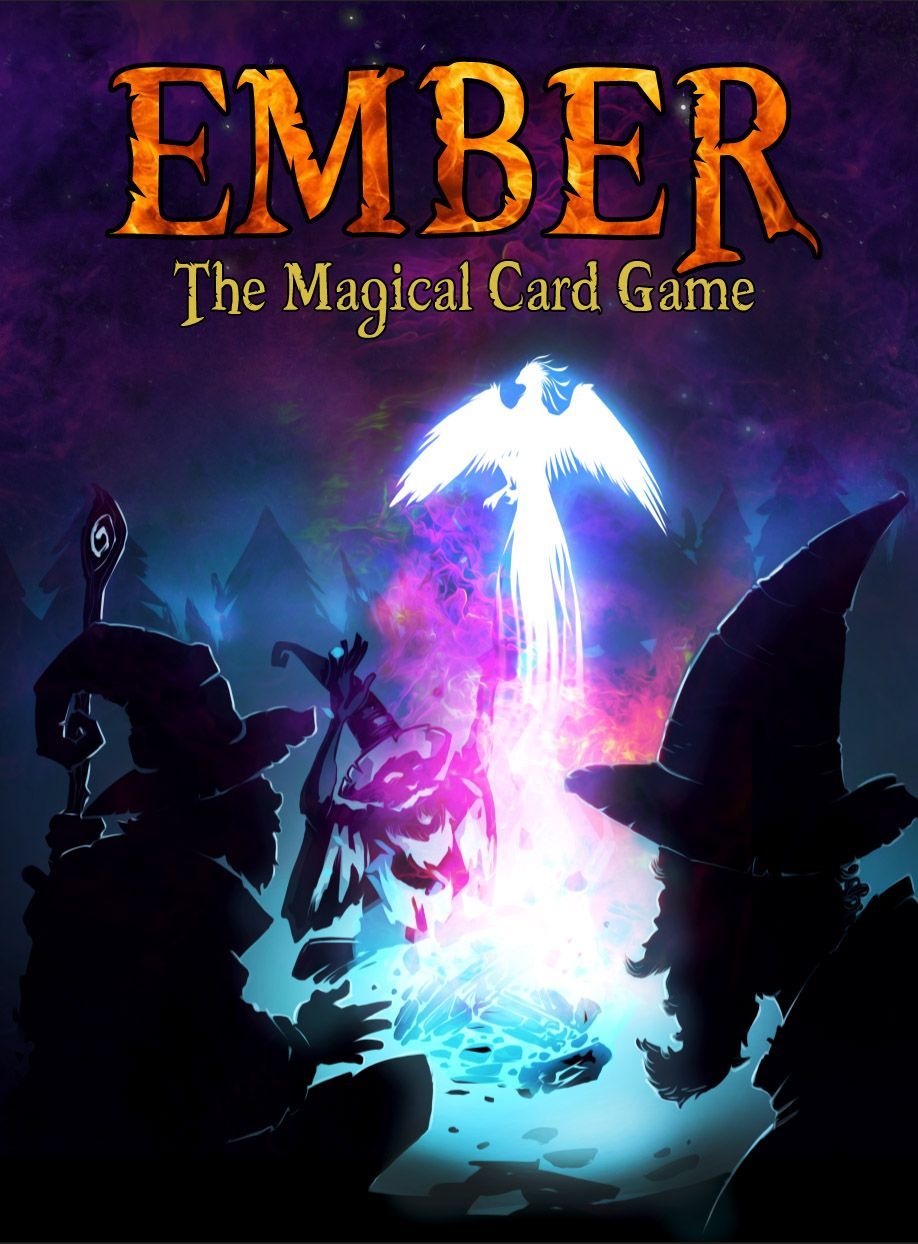 Ember: The Magical Card Game – I backed this game by District 31 when it hit KickStarter earlier this year. It's a card game where you are a wizard attempting to summon mystical and magical creatures by getting sets (think Rummy). It's a nice quick game that has numerous playing modes and I'm excited to pick it up this week.
Mage Company – Stand A2
Ancestors Legacy – This is an expansion to 12 Realms and the main reason I'm interested in this is because I've binged watched 'Once Upon A Time' and 'Grimm' on Netflix, so I'm really into the whole fairy tale mythos. Hopefully, I can grab some time to speak with Alexandra from Mage Company (One of the sponsors of the UK Games Expo) to showcase this as well as other games that they'll be playing.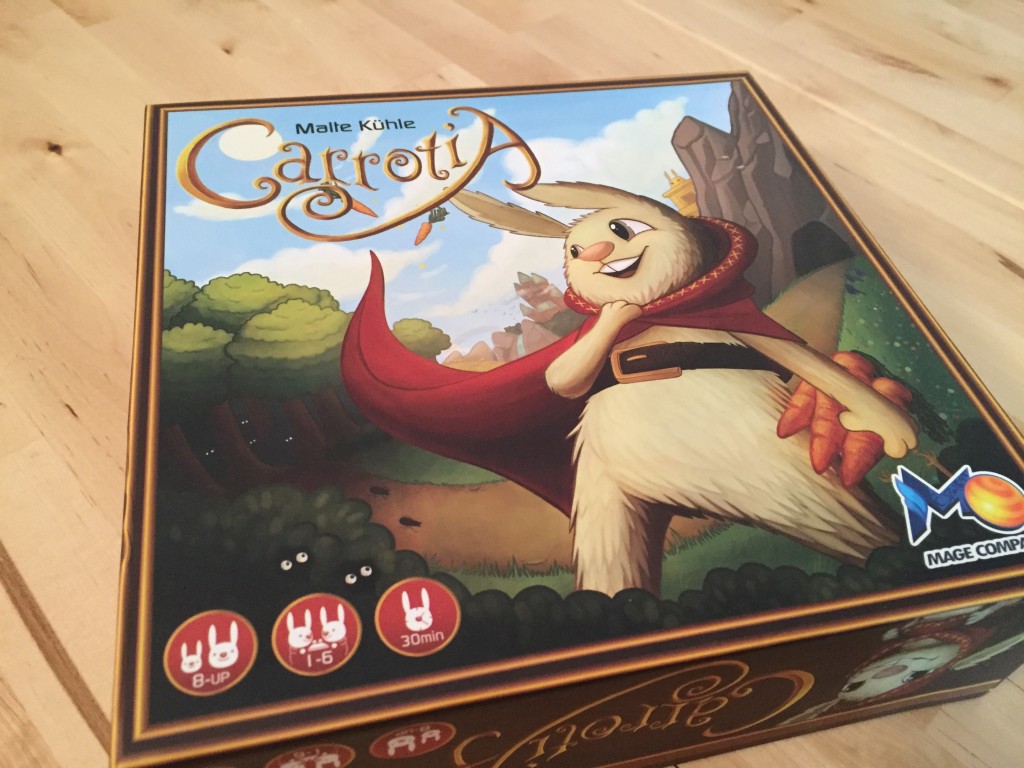 Carrotia – Another new game from Mage Company. Carrotia is a light co-operative, tile placement game for 1-6 players where the team collectively works together against a timer to build three different mazes of increasing size. The master rabbit needs to dash from entrance to the exit within a specific number of moves according to the current mission card, scooping up the precious carrots while avoiding the owl, hawk and other birds as they swoop low over the zones causing mayhem and mischief.
Wrong Chemistry – Another game in the Mage Company lineup, Wrong Chemistry is a game where scientists are in a lab are trying to create new elements, and they get it all wrong! In Wrong Chemistry (W.C.) you change a molecule in order to create new elements out of it. A fun, easy to learn, but hard to master, game, with funny references to the real elements from the periodic table. According to the press release, this game will have an updated cover.
Playmore Games – Stand A9

Dized – I'll be honest, I'm not the kind of person that can read a rulebook and get everything that I need to do, I'm the kinda of person that likes to watch videos, or play through a round or two with the pieces before everything clicks for me. So to have a resource like Dized, an app that can teach you how to play, this can only be a good thing to utilise.
CoiledSpring Games/Family Zone – Stand C1, D1 and C2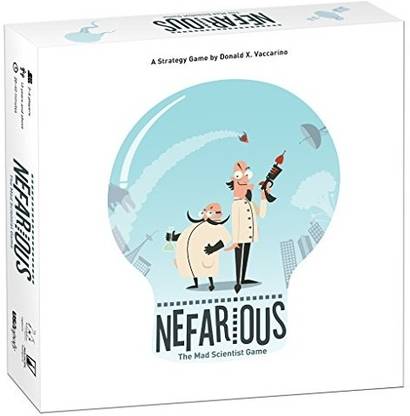 Nefarious – The Mad Scientist game is a strategy game by Donald X. Vaccarino. You are a mad scientist attempting to destroy the world. To do so, you must build terrifying inventions which require research, hard work, and espionage. Unfortunately for you, other mad scientists are trying to steal your evil glory by destroying the world first. Overtake your rivals and become the most notorious mad scientist in history!
Bring your Own Book – This has been termed as a literary alternative to Cards Against Humanity and considering that I'm not a big fan of CaH, this looks intriging for me to check out. Who doesn't love books?
A new party game with a literary twist!
Your old favourite book is now your new favourite game! Draw a category card, grab a book and then quickly skim to satisfy the chosen prompt (and the judge!) with the most entertaining phrase. Can you find a "ridiculous tabloid headline" in the best selling book?

Supertooth – Trap the Triceratops! Apprehend the Apatosaurus! Race to capture sets of matching dinosaurs in the ferociously fun card game Super Tooth. The bigger the set, the bigger your reward — but don't bite off more than you can chew, or you may fall prey to a Velociraptor, a volcano, or even the dreaded T. Rex! Collect the most sets and you'll go down in prehistory!
Yay Games – Stand B1
Onimoes – I've seen this around and I do like chucking dice around (hey, it's my nickname for a reason). I've never played it before but I have seen the various videos on how to play. So I'll be going to the Yay Games stand and pester them to a round or two. 'Ominoes' is a 2-4 player dice tactics game that plays in 15 minutes. Roll, Move and Add an Ominoe to the play board to get your colours into groups of four. Sounds simple – well it would be if your opponents weren't moving your pieces around, or changing them into something else.
Geek Attitude Games – Stand D15
Not Alone – I was browsing through the UK Games Expo news site and I came across this game. Reading the description, I was hooked by the premise enough for me to put it down on the list.
"It is the 25th century and it has already been a long while since humanity set off for the stars. Humans have travelled to the edges of the galaxy, yet they have never encountered other intelligent lifeforms. While searching through the central archives of old Earth, you discover that a planet named Artemia has been removed from official maps and that no other data is available. Intrigued, you set up an expedition…"
NOT ALONE is an asymmetrical card game for 2-7 players, with one player (the Creature) playing against the other players (the Hunted).
If you play as one of the Hunted, you explore Artemia using Place cards. Using your Survival cards, your aim is to avoid being hunted down by the Creature until help arrives.
If you play as the Creature, your aim is to hunt down the Shipwreck Survivors from space and assimilate them into the planet's biomass. Using your Hunt cards and Ar­temia's various flora and fauna, you repeatedly attack the Hunted in order to wear down their will and inescapably bind them to the plane
When you read that, it's obvious that I have to swing by the booth and have a look.
Honourable List
The above is a small selection of what I'll be interesting to look out for. I hope to see the following traders:
Syrinscape – Stand D17 – This year, attendees of UKGE will have the unique opportunity to become immortalized in the world of the Pathfinder RPG as the voice of Ithanothaur, the terrifying CR 15 Umbral Dragon, star of Chapter Five of the Pathfinder RPG Hell's Rebels Adventure Path. A live microphone will be set up in Syrinscape's trade hall stand (#D17) where fans will be invited to bring forth their heartiest dragon roar, with the chance of being transformed into the mighty dragon on the spot using the powerful Syrinscape SoundSet Creator.
GeeknSon – Stand E38/F45a – Come to UK Games Expo on the Saturday and you will have the chance to win one of these amazing games tables. That's right: Geeknsons are offering a table to be won by one lucky visitor – prize includes delivery to a UK address. You will collect your free entry to the draw at a help desk from 11am on the Saturday. The draw will be just before 5pm on the Saturday and only visitors in the hall get a chance to win.
Ice Cool by Brain Games – Stand E32
The Networks by Formal Ferret – Stand G9
Codenames Pictures, Expansion for Alchemists by Czech Games Edition – Stand A15
Ghostel by Tinkerbot Games – Stand F23
Lab Wars – Stand G10a – The science themed card / board game to build up your lab&sabotage competitors for fame & glory! – KickStarter to go live on June 7th (12:00 GMT/
Final Flight Games – Stand E31 – Love all things Star Wars, plus I promised my work colleague to check out Star Wars related stuff.
Apologises if I haven't mentioned you, but if you see me a tall black guy that's looking a bit lost (I should be wearing a Walking Dead or Civil War t-shirt) then put me out of my misery and call me over for a chat.
See you in a couple of days.