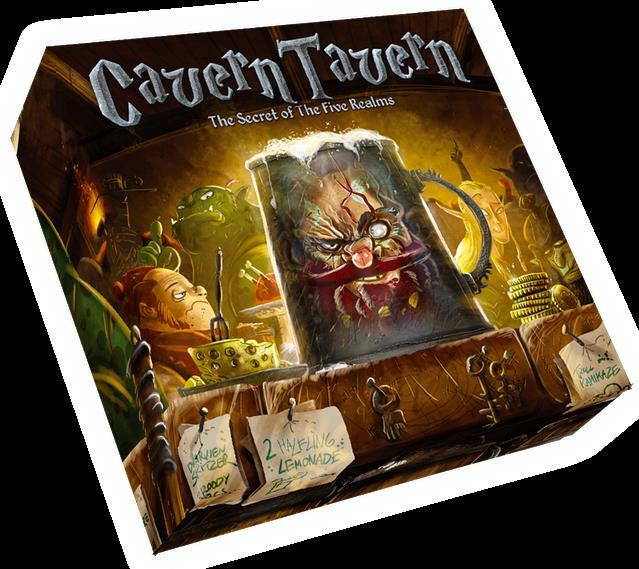 Cavern Tavern – The best kept secret of the Northern Realms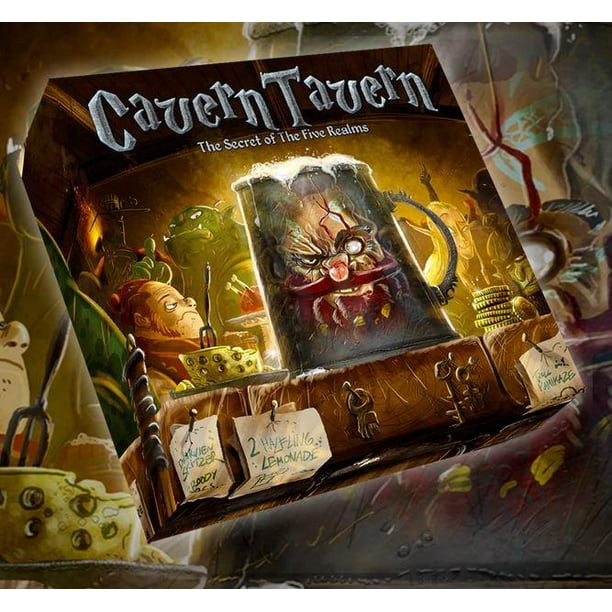 Final Frontier Games introduces "Cavern Tavern" – a worker (dice) placement board game set in a fantasy world
Final Frontier Games introduces their new board game called Cavern Tavern has launched on Kickstarter on April 20th.
Here is the link to pledge: Cavern Tavern Kickstarter Page – In one day, they have raised $14,270
Cavern Tavern is set in a fantasy world inhabited by Dwarves, Elves, Halflings, Trolls and Humans. The story behind it is that the Five Realms are at war and the only place where truce applies is a little tavern hidden in the hills of Strongcliff.
About the game
Cavern Tavern is a worker (dice) placement and resource management board game where each player assumes the role of a worker in the tavern. Your job is to serve drinks, work in the kitchen, do chores, and on top of that try to keep every guest happy, including the nasty and greedy barkeep.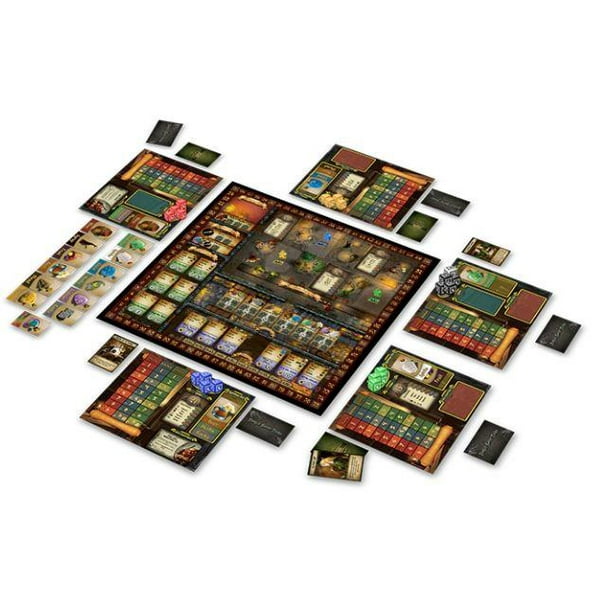 To stand out from the other workers in the Cavern Tavern and gain your employers favor, you'll need to skillfully manage the orders from your customers and the resource ingredients. You'll have to carefully prioritize your moves and choose from what kind of work you'll profit the most out of the situation.
The art for the game is done by The Mico, the artist responsible for the beautiful art for Shipwrights of the North Sea, Raiders of the North Sea, Explorers of the North Sea, Villages of Valeria and many more, so it's expected to be a direct hit.
Cavern Tavern is a game for 2-5 players, ages 13 and up, and takes approximately 60-120 minutes to play. It includes 1 Main Game Board, Rulebook, 5 Player boards, 76 Ingredient cards, 42 Orders cards, 20 Item cards, 15 Nasty Dwarf Says cards, 8 Nasty's Secret Task cards, 5 meeples, 21 custom dice, 5 wooden markers and 65 tokens plus every stretch goal that will be unlocked during the Kickstarter campaign. Adding Solo play option is one of the many Kickstarter stretch goals.
There will also be some content that will be exclusive for campaign backers only, like dwarven inspired custom made dice! The Kickstarter Campaign will feature the game at $45 with subsidized shipping worldwide, and will be available for retailers as well.
About Final Frontier Games
Final Frontier Games is a board game publishing company based in Skopje, Macedonia. So far they have successfully published 2 board games in their country. Cavern Tavern is their first project for the international market.
Share this: