When it comes to Role Playing Games, I've always been a sucker for them, my main love started with the Fighting Fantasy books.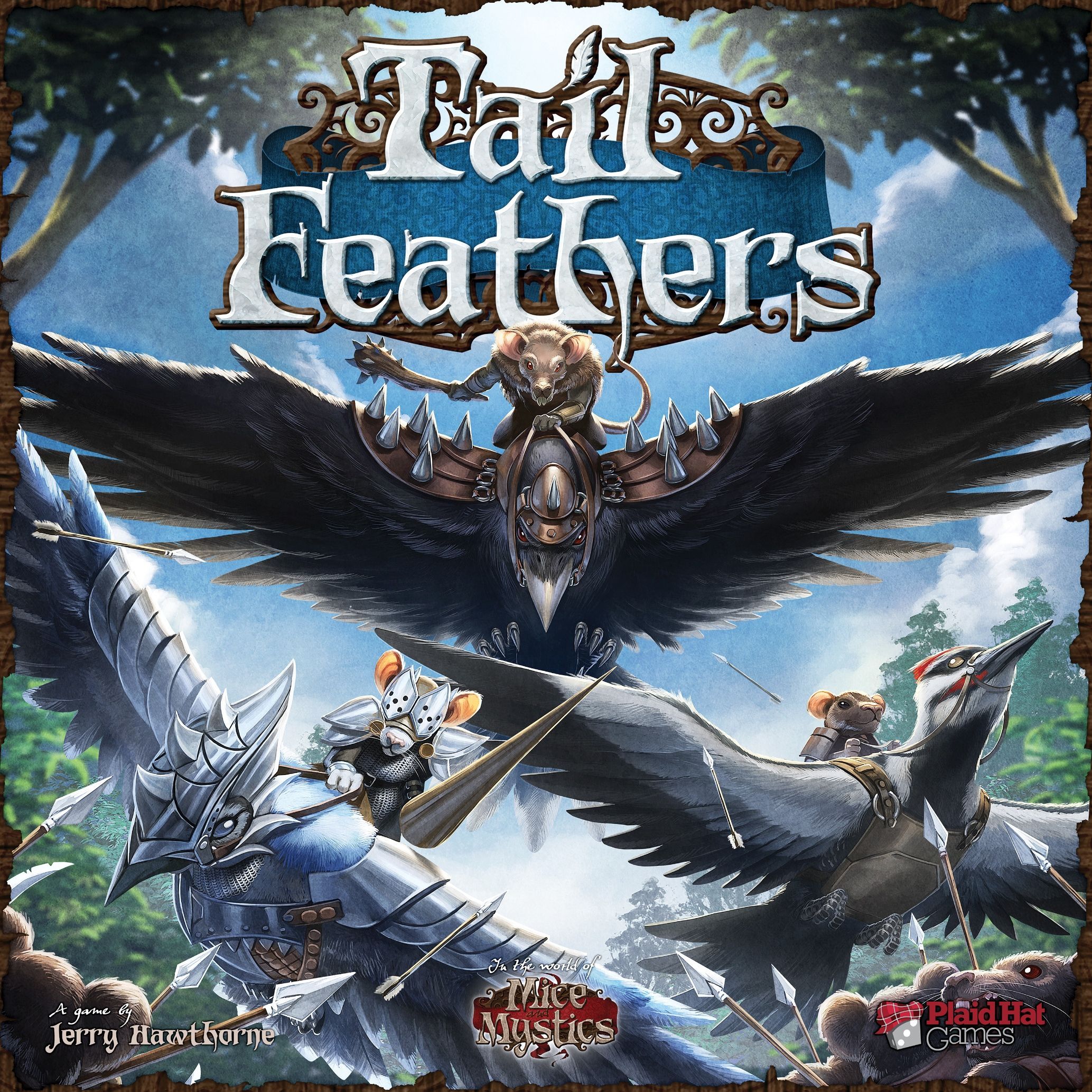 Then it developed with Final Fantasy 7
So when it came to board games, I knew that I would love Plaid Hat's Mice and Mystic's game that was created by the designer Jerry Hawthorne. The idea of a game dripping with theme and story appealed to me. It also allowed me to introduce my son into board games by reading him the chapters. It allowed his imagination to develop and although we had to help him with some actions, he enjoyed playing through the chapters.
Even though I do not have the expansions to Mice and Mystics, I knew that as soon as I heard about Tail Feathers, I had to have it.
Tail Feathers, the exciting new miniature skirmish game by our very own Jerry Hawthorne set in the beloved world of Mice and Mystics. Soar across the table, send your troops on dangerous missions, lock beaks with opposing birds, and defend your nest!
I like the idea that the game is story driven, that you can have a campaign or stand alone adventures. When I look at this, it looks like Star Wars X-Wing Miniatures and Mice & Mystics got together and had a baby. My son isn't into the X-Wing game so this should be a nice introduction to this mechanic.
Enjoy the unboxing video.